allery
Welcome to my Family Gallery where I have pictures of family members old and young.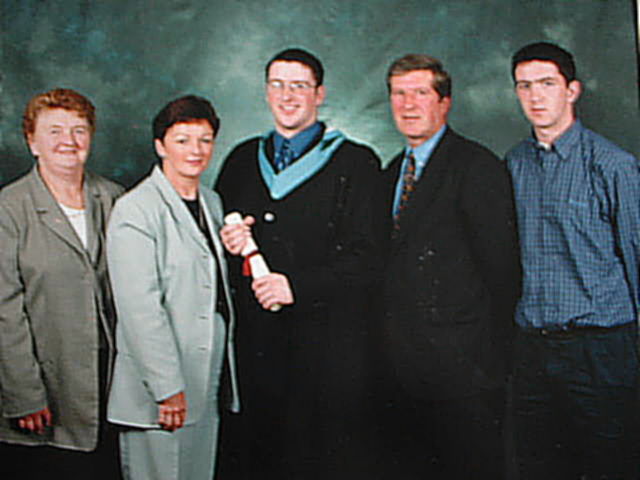 Here's my family (Mam, Dad, Nan and Dave) at my graduation in 2000.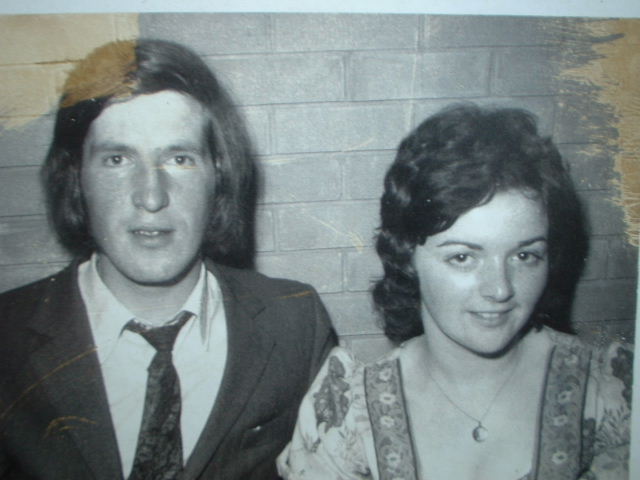 Mam and Dad at a dance before they were married.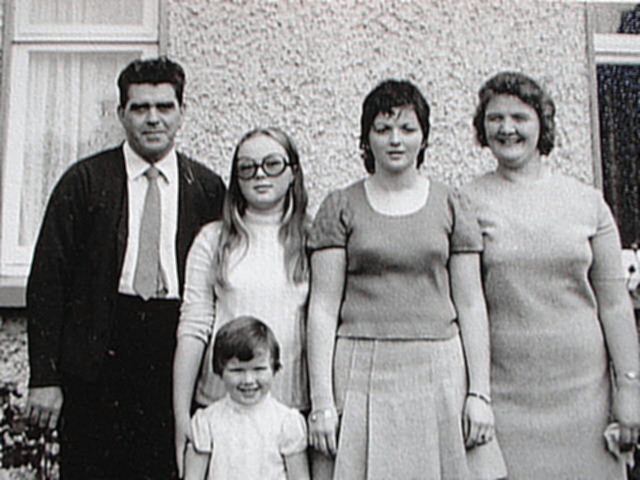 Mam and her family outside their home in Cashel. I think this was taken sometime around 1974.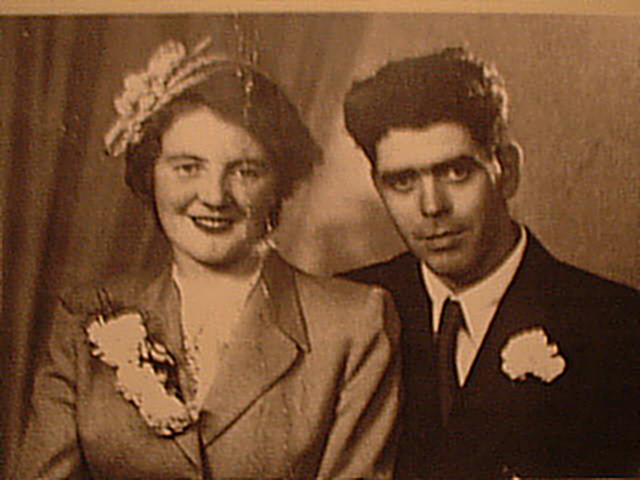 My mother's parents on their wedding day back in 1951.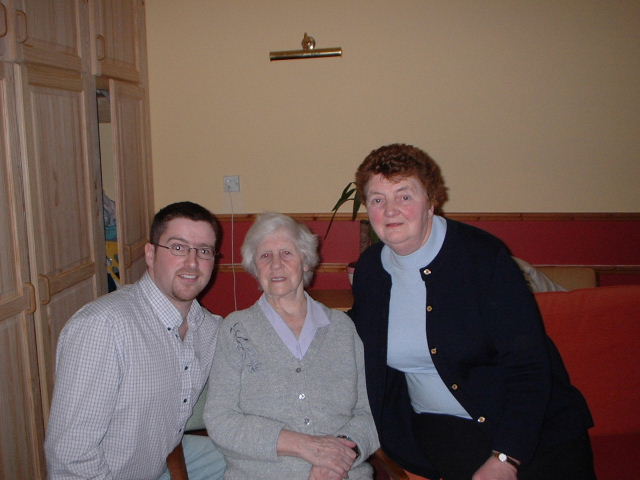 Auntie Mary, Nan (both on my mother's side) and myself in Portlaoise in December 2002.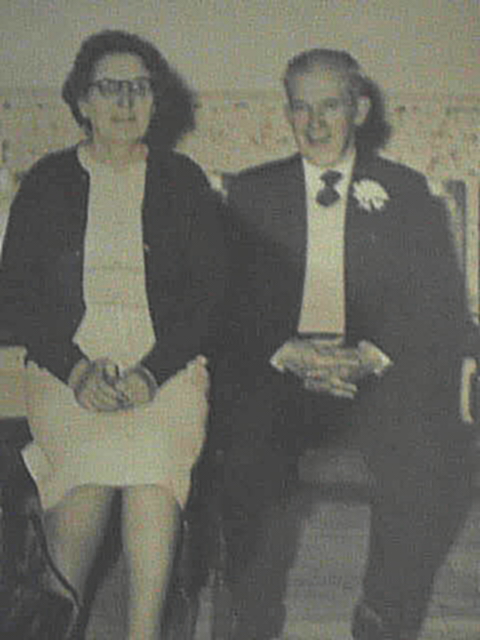 My father's parents. I think this was taken in the late 60's or early 70's.
This is my great grandmother, on my father's mother's side, Hanora Keating, although everyone in the family called her Nana. I think this was taken around the turn of the 20th Century.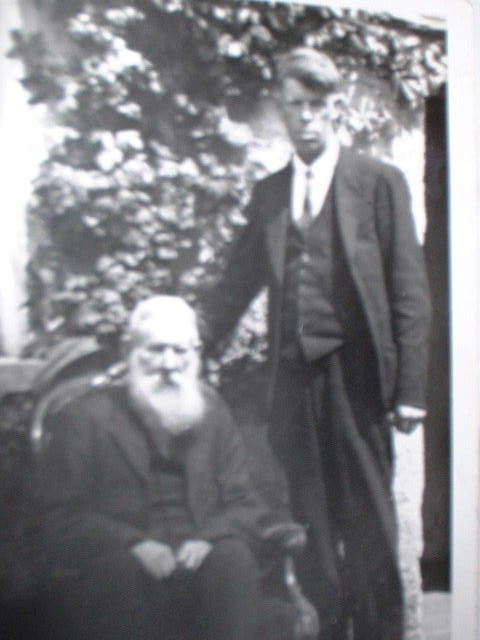 This is my great grandad, Thomas Delahunty. He lived from 1859 to 1948, and was a tailor by trade. To his right is his son, Jack.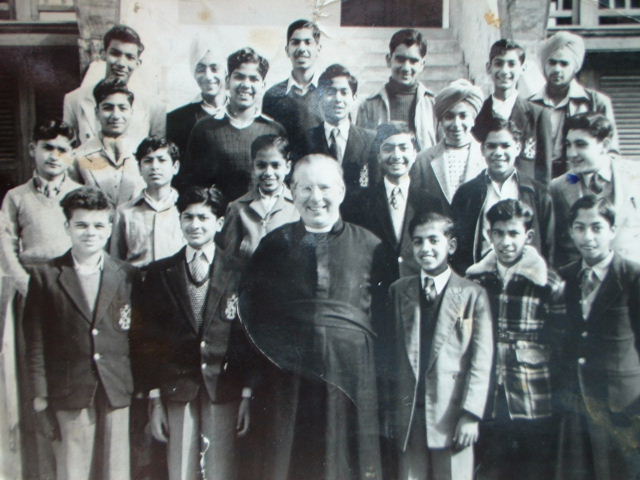 My grand uncle, Brother Fred Delahunty, with one of his classes in india, where he spent many years in the missions.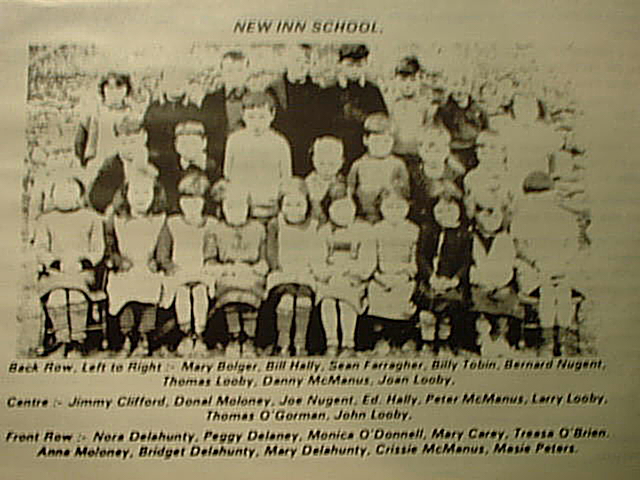 My aunts Till, Mary and Brigid in New Inn primary school. The 3 of them are in the front row.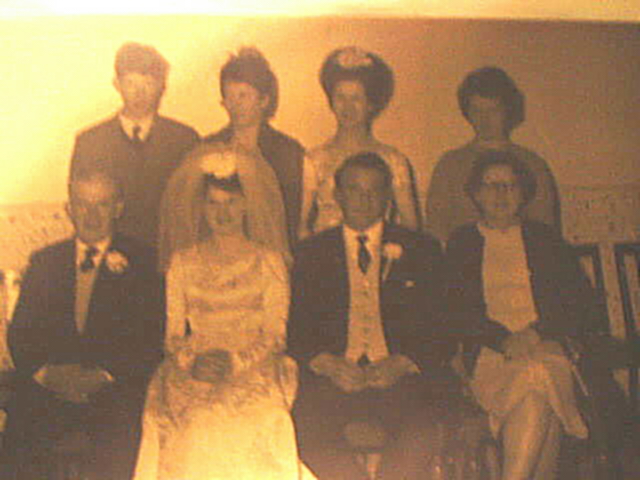 My aunt Brigid (Delahunty's) wedding. My father is in the back on the left.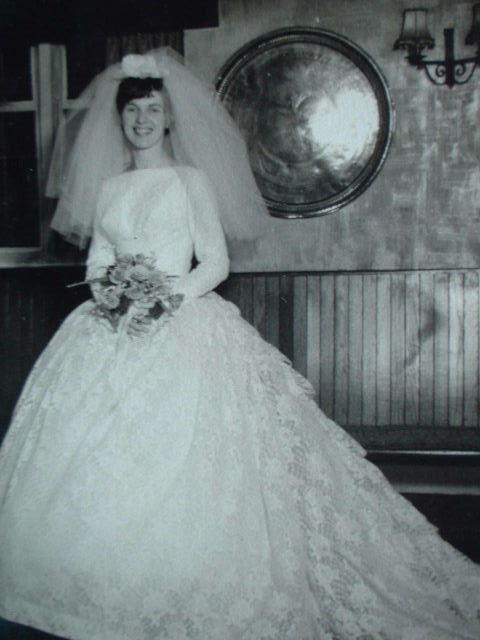 My aunt Margaret (Delahunty) in her wedding dress.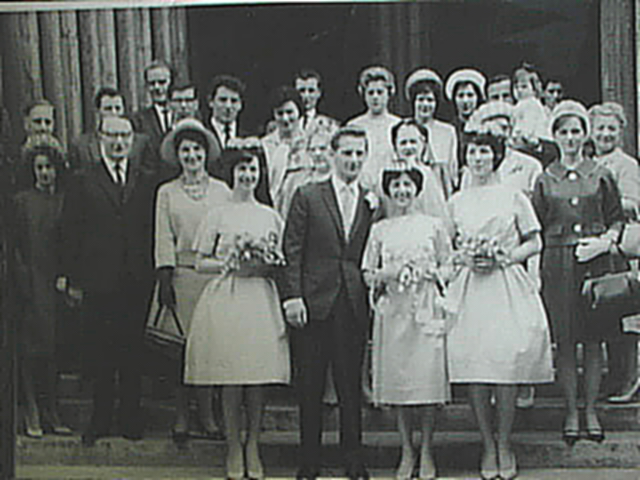 My aunt Nuala (Delahunty's) wedding.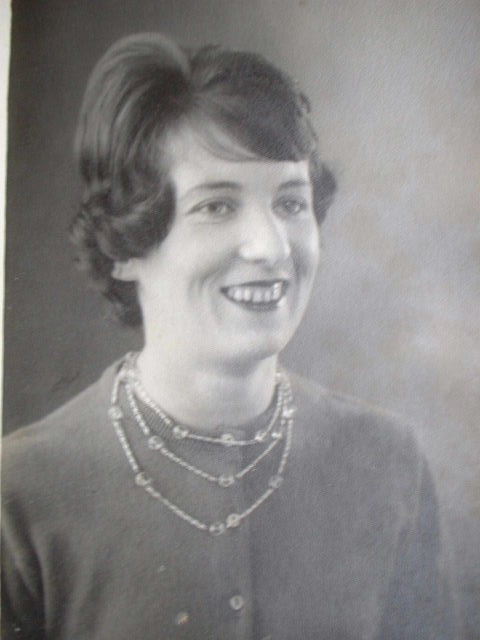 My aunt Till (Delahunty).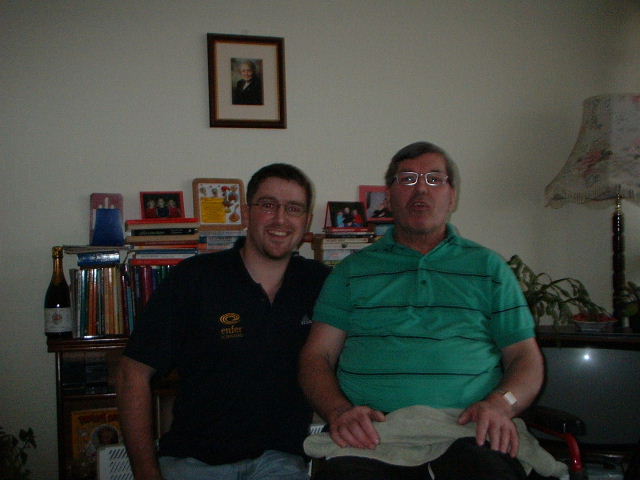 Myself and my uncle Jim, whom I was able to visit on a recent stopover in London!!

Home Page