allery
In the coming weeks I'll be adding more pictures of myself, my family and my friends.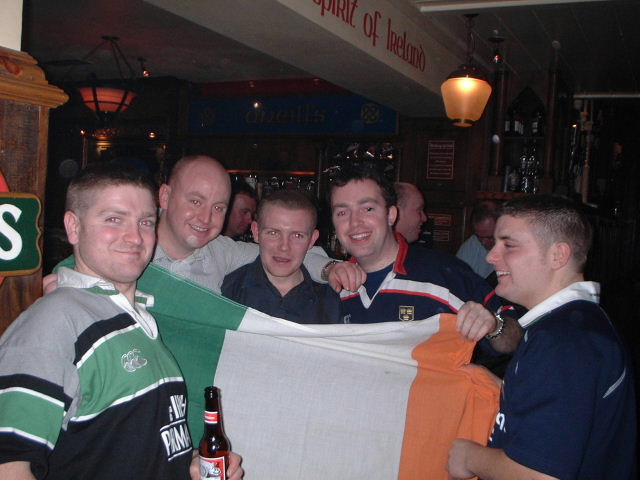 Brian, Michael, Neil, Peter and Seán flying the flag in Bristol the night before Munster win the Celtic League final!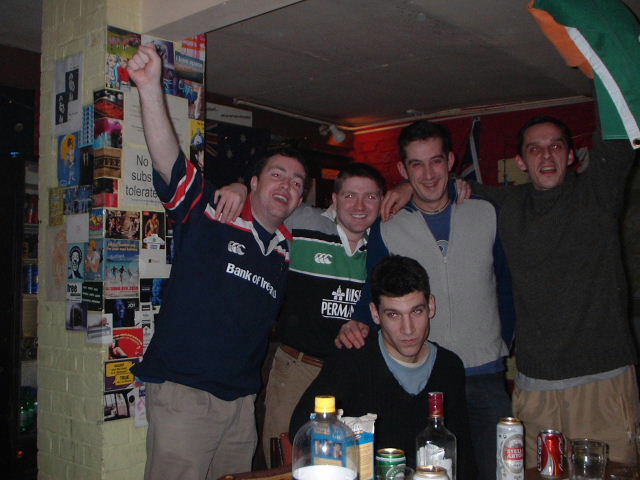 Haven't a clue who we're dancing with here!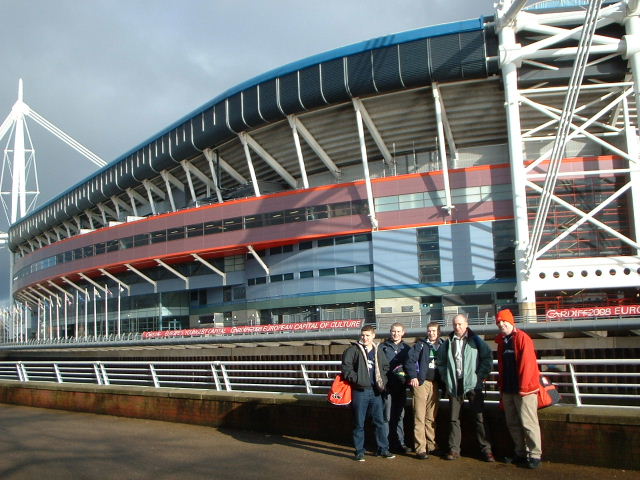 We have arrived! The "Cashel On Tour Munster Supporters Club" check out the impressive Millenium Stadium, Cardiff!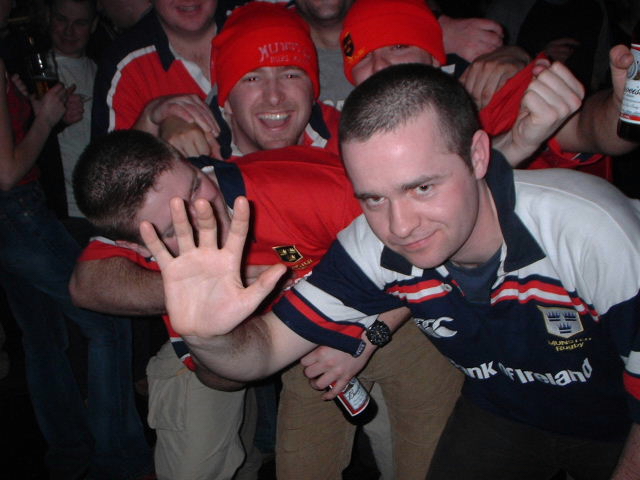 A brilliant photo of a pub scrum is ruined by Gleesons' big head!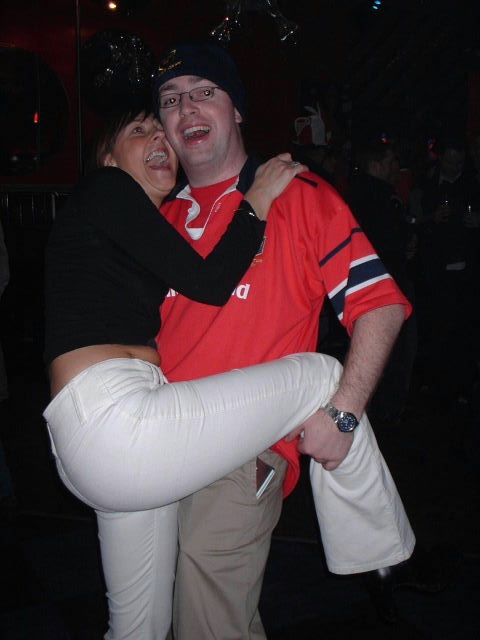 Friendly Welsh girls were everywhere! G'wan Peter, ya good thing!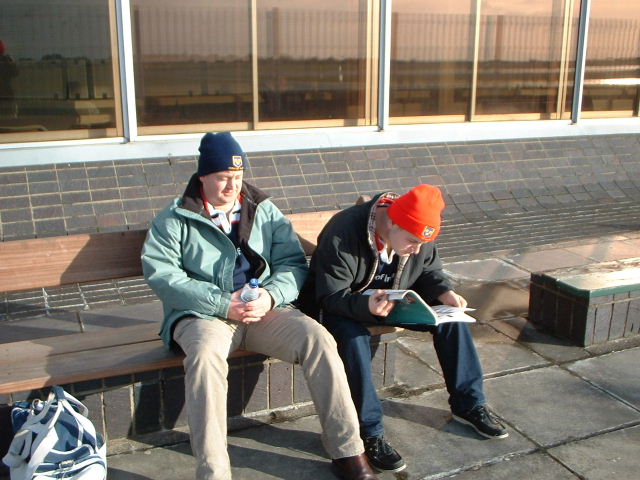 Michael and Neilly "pure sick" in Cardiff airport on the way home!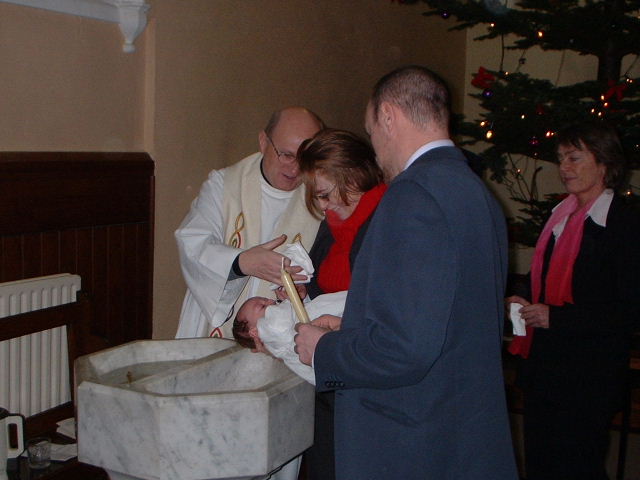 CONGRATULATIONS to baby Liam on his recent Christening!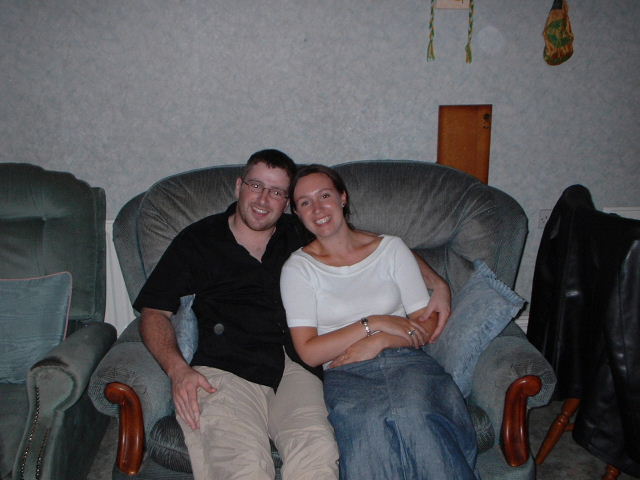 Olivia & I relaxing at Dermo & Dees.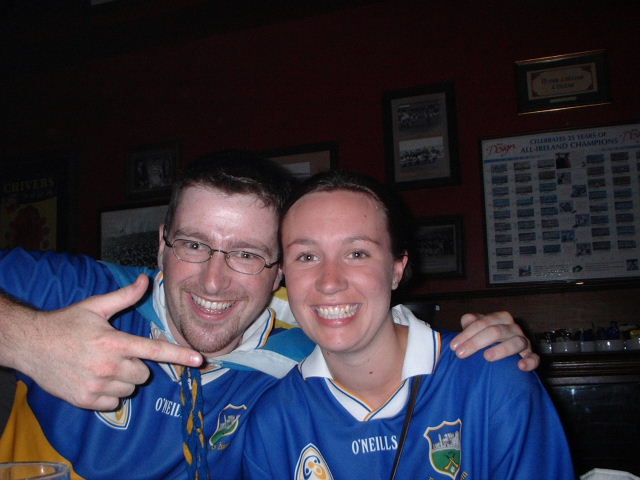 Olivia & I keeping the good side out after Tipperary are defeated by Kilkenny in the All-Ireland semi final.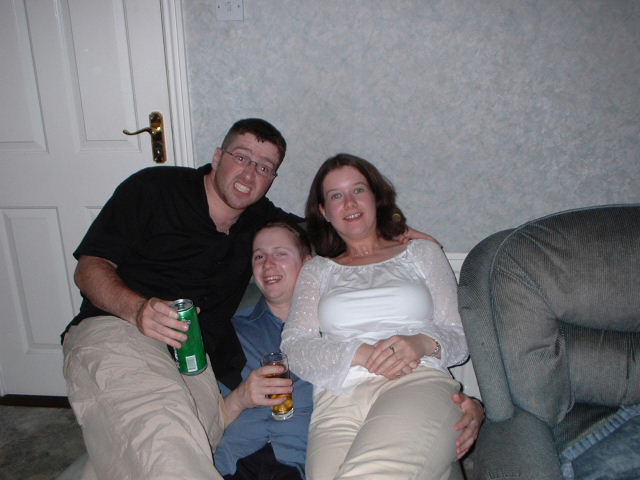 Myself, Dermo and Dee enjoying a drink or two.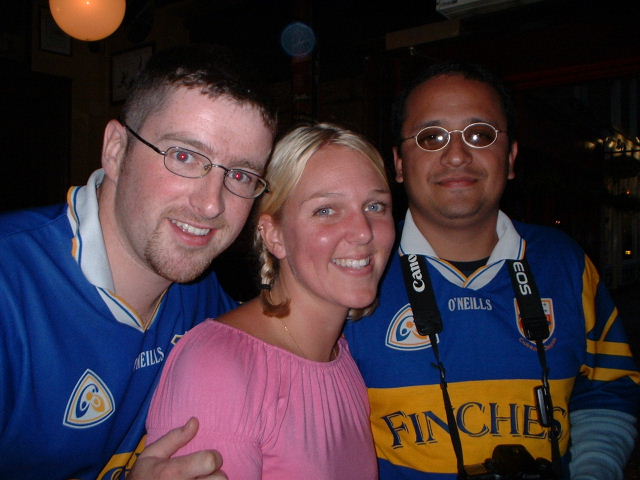 Erika, Fernando and I supporting Tipp in the Senior Camogie final.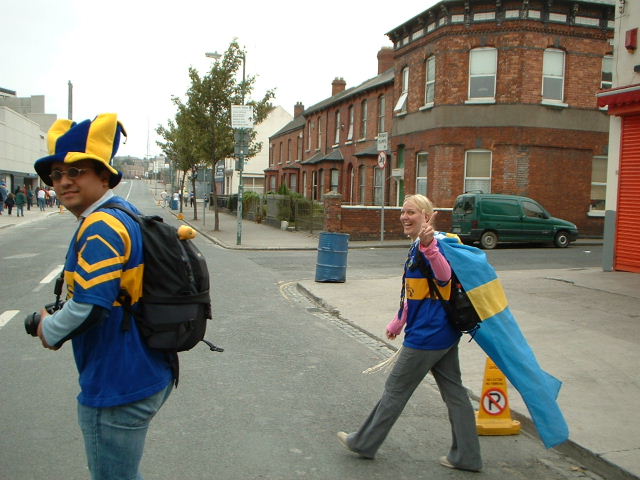 Erika does her impression of a Swedish superhero!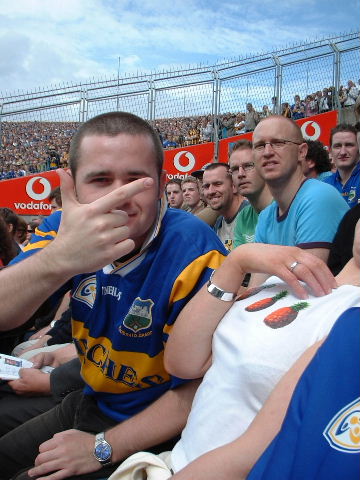 "She's as sweet as a nut Joey". Barry proclaims his love for John Carroll....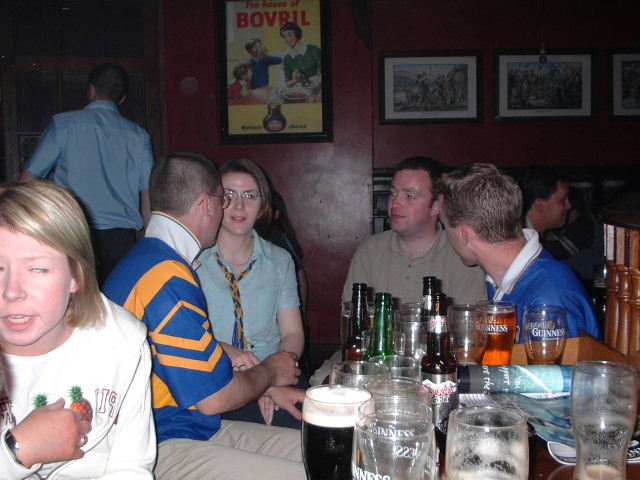 Analysing where it all went wrong in Roddys...I think we all know the answer to that, Peter, don't we?!?!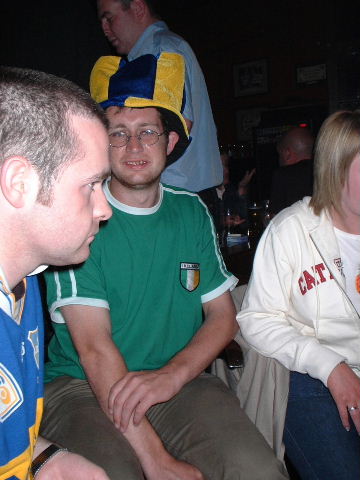 Fay tries out more new colours.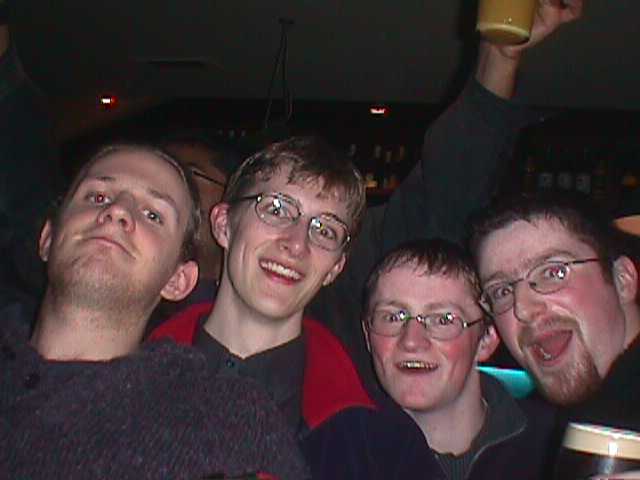 Eugene, Paul, Worzel and I enjoying the pints in Cuba, Galway.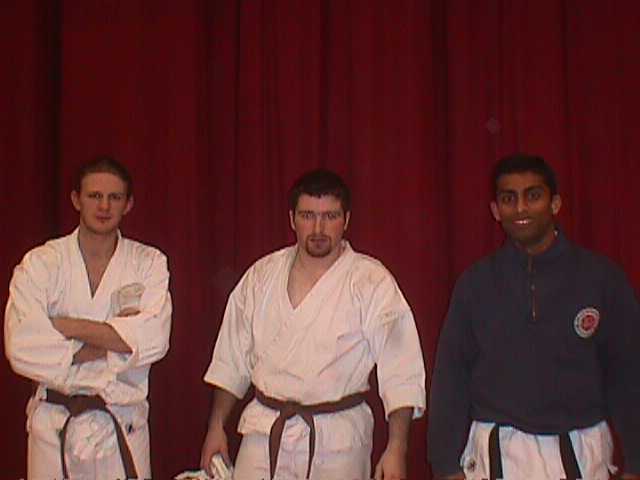 Eugene, myself and Justin. The senior NUI Maynooth Kumite Karate Intervarsity team, 2000.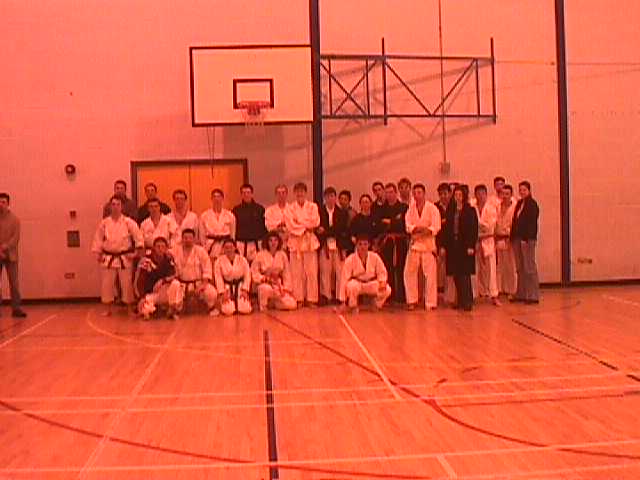 NUIM, NUID, and DCU clubs get together for a friendly Karate tournament.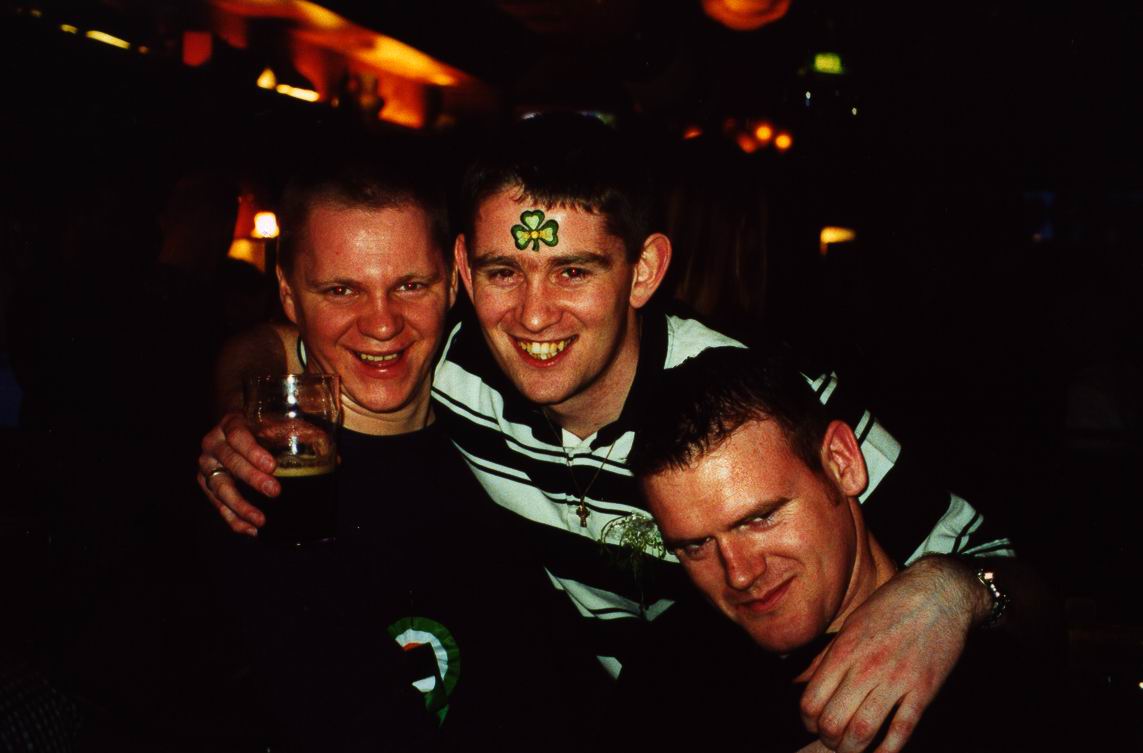 The Kid, Skang and Cockles enjoying Paddys' Day in the Dubliner in Gothenburg.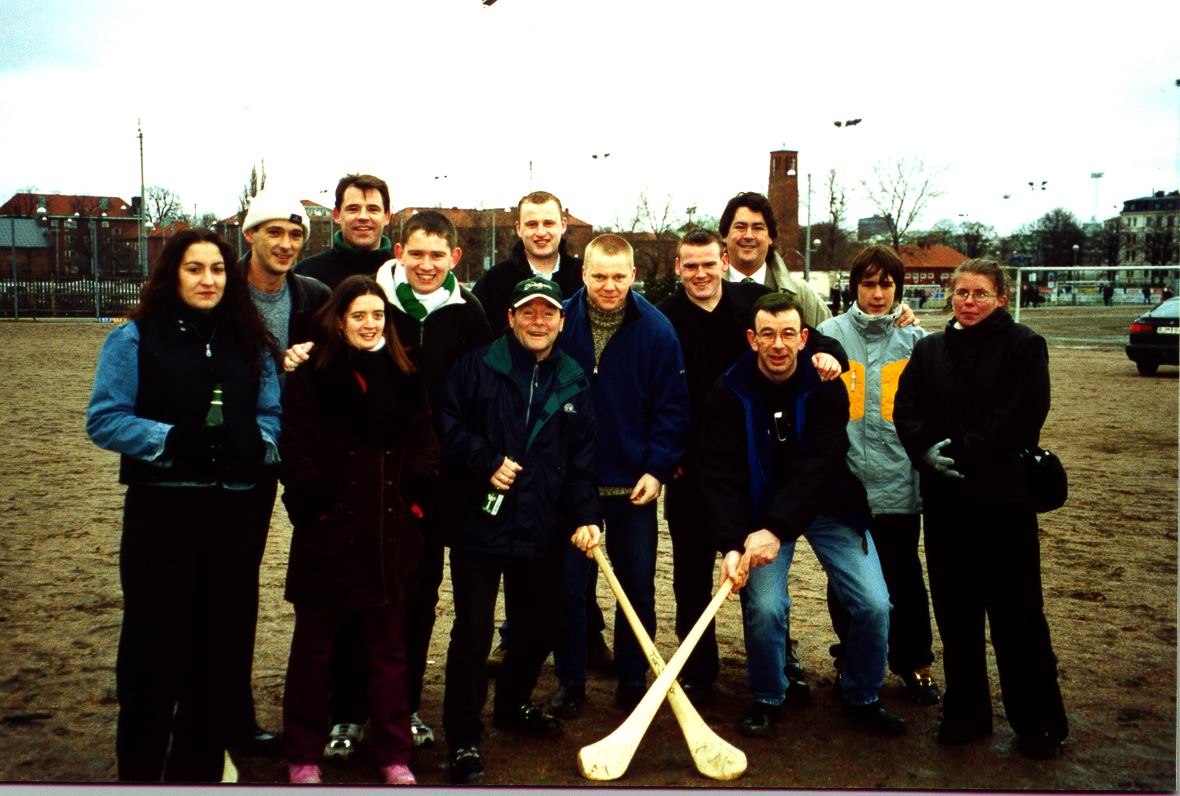 The boys 'n' girls at the Paddys' Day (2001) Puc Fada (Long Puc) competition in Gothenburg.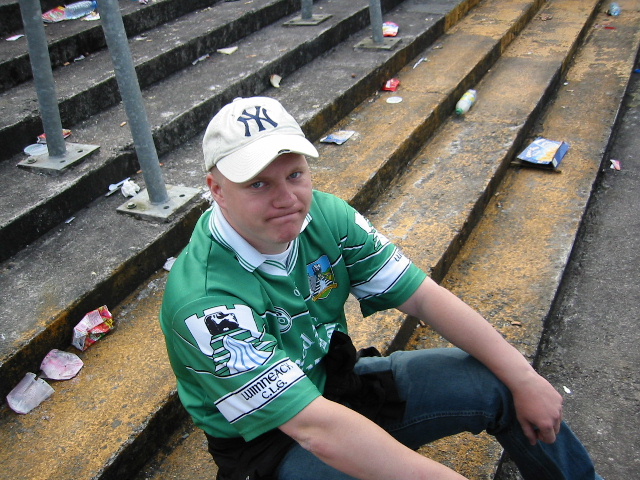 Poor Billy...Limerick knocked out again!!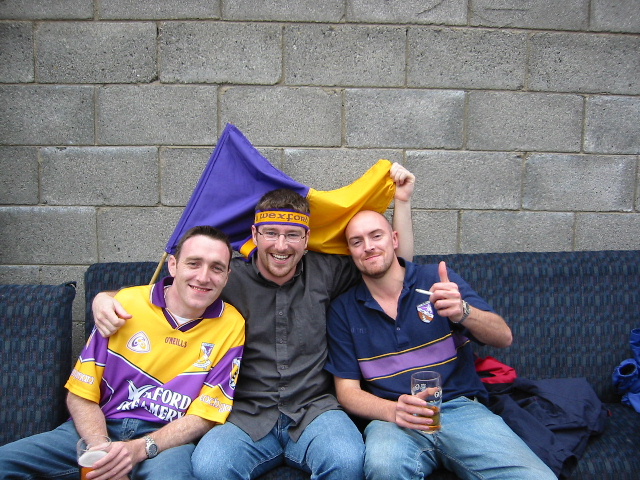 Leinster Final day with Seán and Dec. I'm made an honorary Wexford man for the day...anything to stop the Cats!!

Home Page