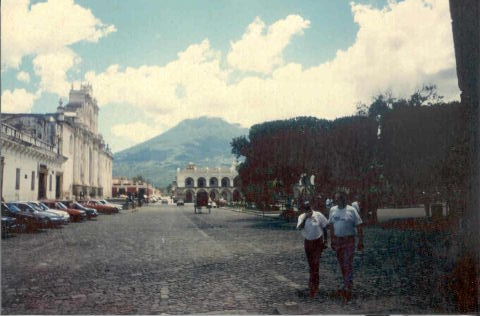 A 45 minute drive west out of Guatemala City will take you to Antigua de Guatemala. This was the capital before Guatemala City, but lost it's status because of the threat of volcanic eruptions. This picture was taken from the main square. The huge volcano in the background is called Agua, and is 12,500 ft high.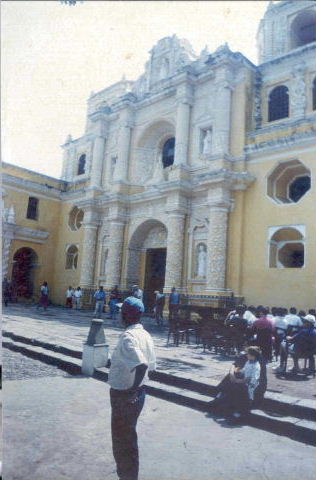 A very Catholic country, Guatemala is full of churches. This one is known as the Wedding Cake church, on account of it's icing like decoration!
Unfortunately, the country is also very poor. After suffering a 35 year long civil war, many people have been left at the margins of society. This is a huge slum/shanty town built on the steep sides on a ravine which runs through the centre of Guatemala City. When you consider that this country is prone to earthquakes, you begin to appreciate how so many people are killed in these underdeveloped countries when earthquakes occur!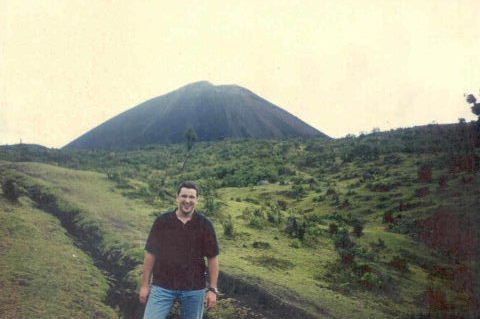 On my way to the top of the active volcano Pacaya, which is 8,500ft high!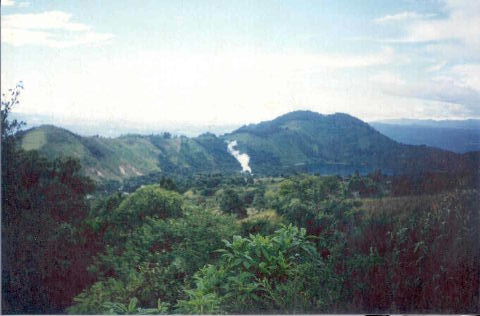 The view from half way up Pacaya!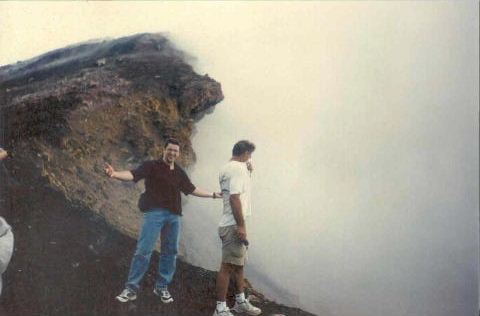 Finally we get there, and I find myself looking down into the sulphurous crater of an active volcano! The smell was terrible!!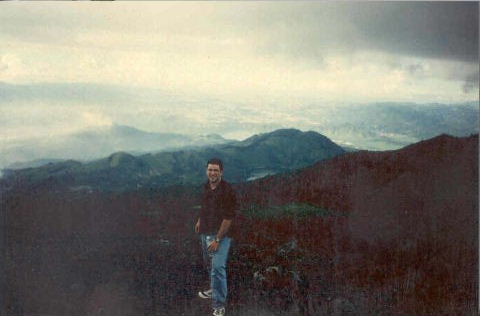 It was well worth it though. This is part of the view I had from the top. It doesn't come out too well in the photo, but you could actually see for tens of kilometers around!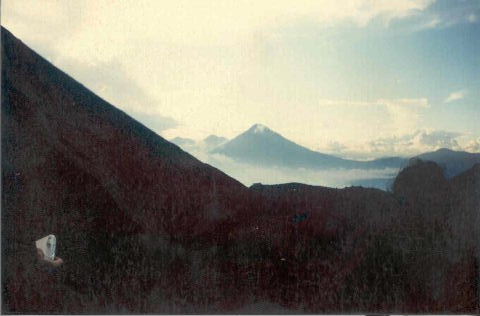 I took this about 50ft from the top of Pacaya, just as the sun was setting. On the left we have Pacaya, and in the distance are Fuego (12,500ft), Acatenango (13,000ft) and Agua!