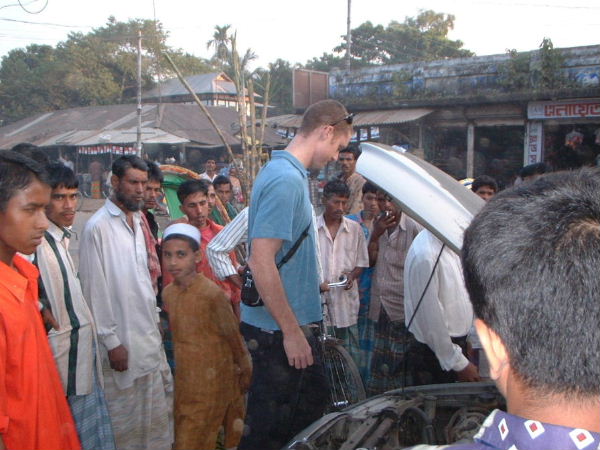 1 hour north of Dhaka in a place called Shreepur, our car breaks down. Within second, tens of locals inquisitively surround us!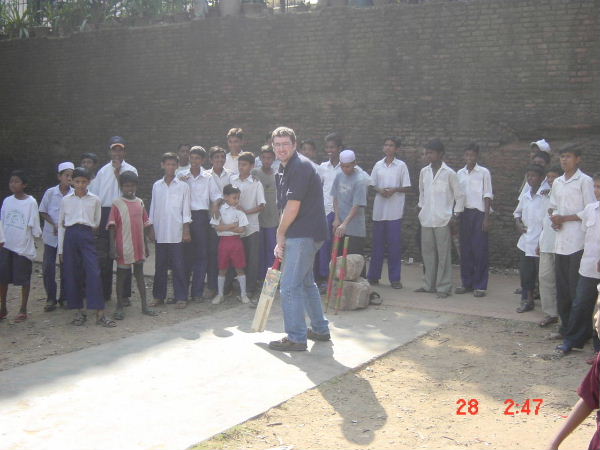 I decide to show the locals that hurlers make the best cricketers!! It was funny to see how excited they got when we asked if we could play an innings!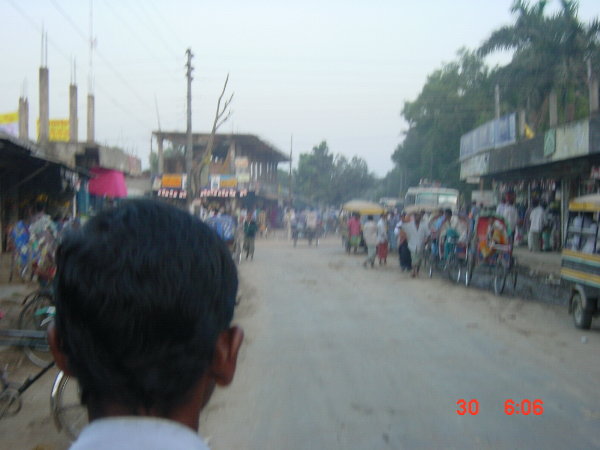 Downtown Shreepur as seen from a rickshaw!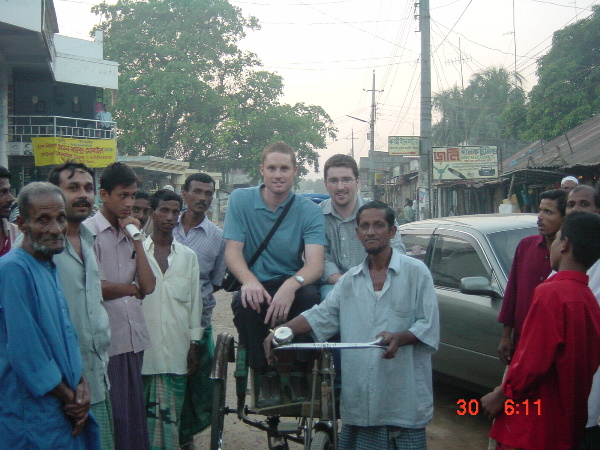 Myself, Eoghan, and a group of confused loacals after our rickshaw experience!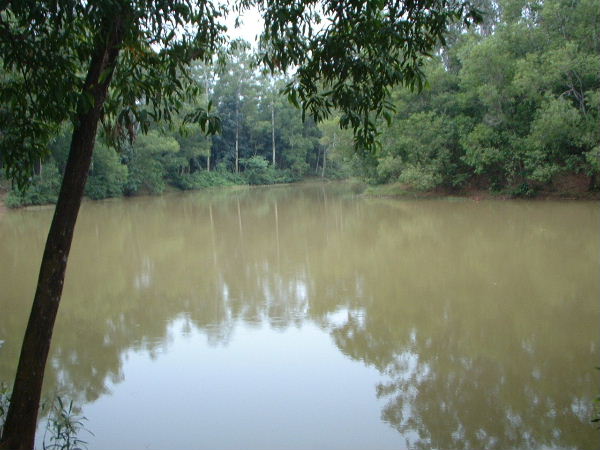 One of the many "beautiful" rivers in Bangladesh!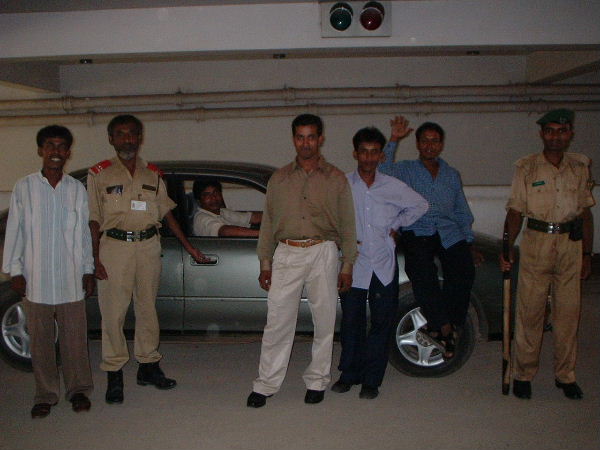 Some of the Ericsson drivers and guards!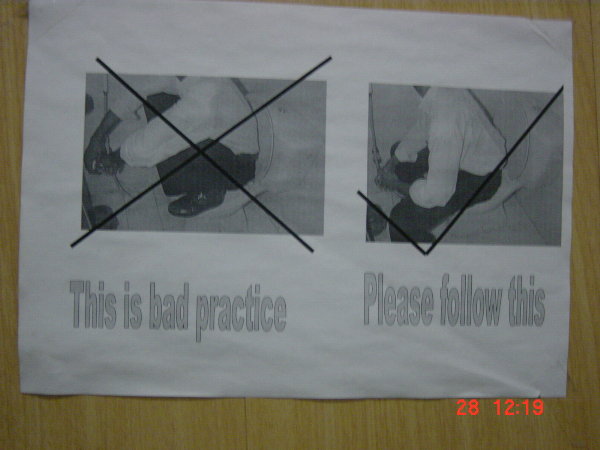 This was up on the back of the toilet doors in one of the offices. Please remember, it wasn't put there as a joke....the mind boggles!!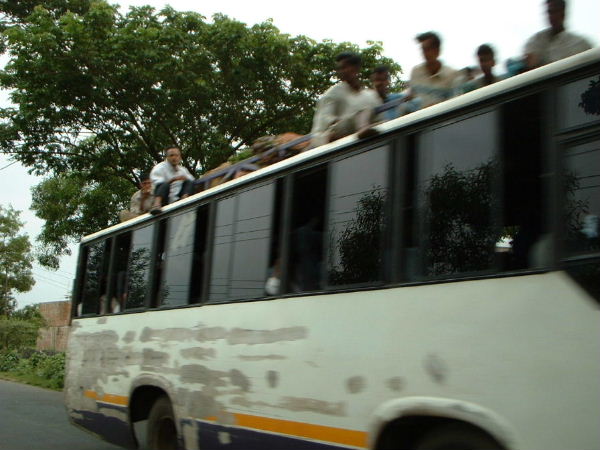 The best seats are on the roof....!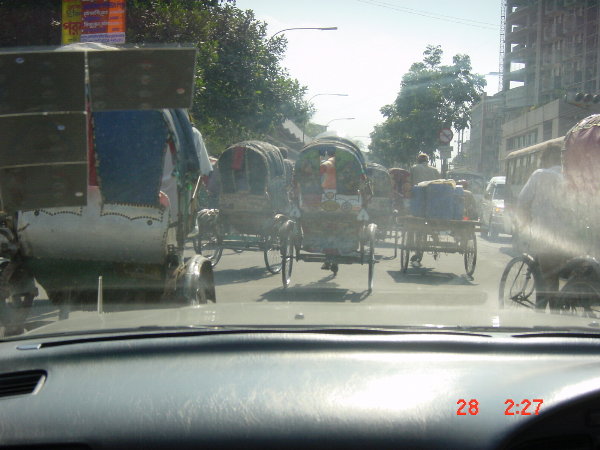 Another Dhaka traffic jam!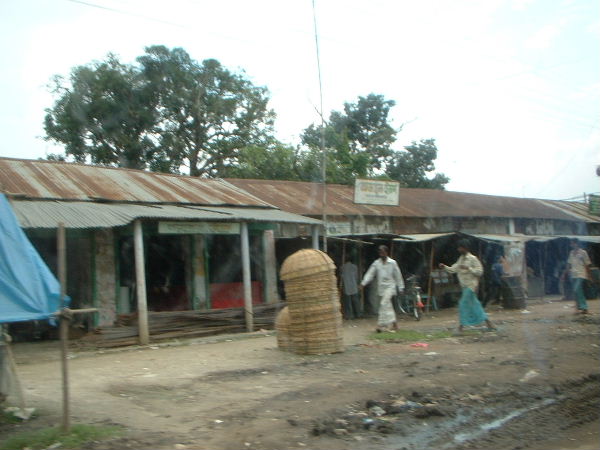 The Main Street of a large town (sorry, I can't remember the name) about 2 hours north of Dhaka!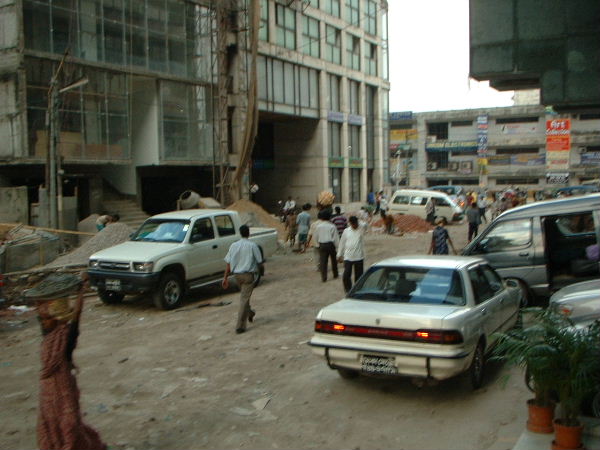 The view from the steps of the Ericsson building....and this is one of the better parts of the city!!